I never knew how important the good 'ol opposable thumb was until I can't use it!
For some time now i've had a sore wrist.... really sore.... weird thing was it would only hurt night and first thing in the morning. Anyways - went to the docs about 3-4 weeks ago and she suspected I tore a tendon in my wrist from too much computer work (understandable, I am on all day ;) ). Had to go get an ultrasound done..... didn't hear back from the docs and by the way the u/s was going, my thoughts were that nothing but a little extra fluid was found - so I didn't worry over it too much and figured the pain would go away in time.... It didn't and if anything was getting worse.
So I cracked it, and went to the physio. Sure enough - torn/ strained tendon. So I now have to wear a splint that covers my thumb and part of my wrist. Ugly thing and it makes life difficult! I have to wear this for 4 weeks non-stop (yes, even sleep in it!), go back in 2 wks to physio for exercises etc.... then after the 4 wks, wear the splint for another 2-4 weeks while weaning off it.... but I want it off NOW- before 24 hrs is even up!!! I'm in for a looooong 6 wks!
On a side note- came across this awesome toy for the hounds in the hard garbage the other day..... a giant whale!!!
What the dogs thought of it....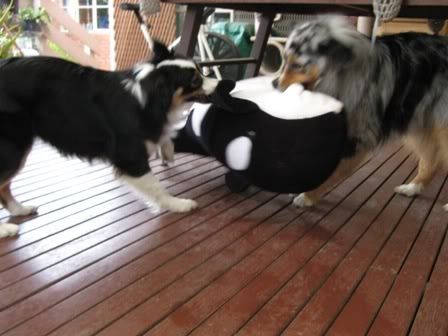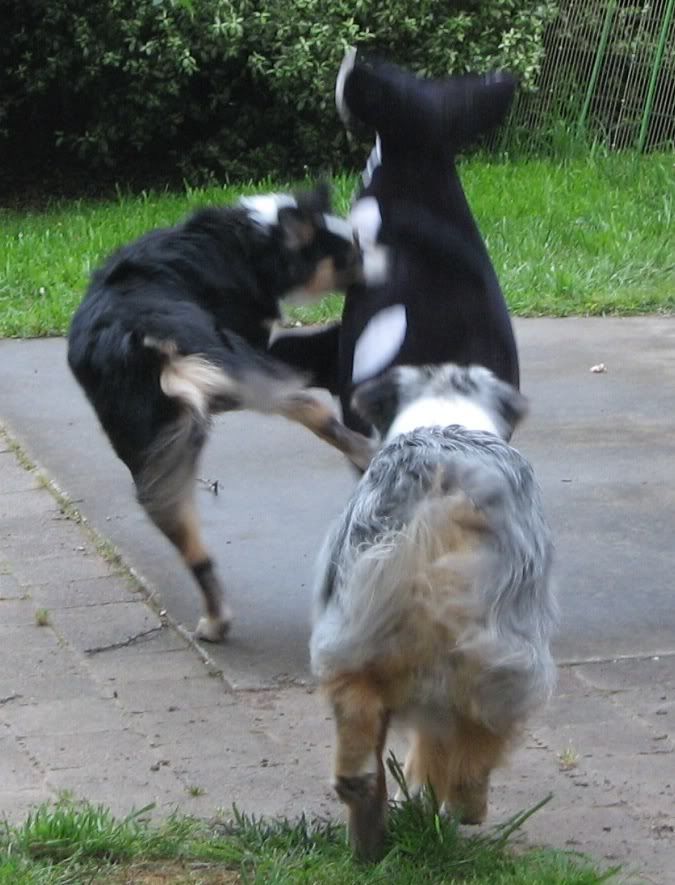 In the meantime - a recent message that came through to me.....
NEVER,
NEVER
NEVER,
NEVER,
NEVER,
NEVER,
NEVER,
NEVER,
NEVER,
NEVER,
NEVER,
NEVER,
NEVER,
NEVER,
NEVER,
NEVER,
NEVER,
NEVER,
EVER...
...fart in a wet suit!