No, we didn't get best in show or anything like that! Far from it - the judge didn't give her anything! I handled her astonishingly BAD for the challenge line up and out of 3 b!tches, we walked away with NOTHING :(. On the up side - Brock got BEST IN GRP and a new little Tillsun puppy (Cappy X River) got Baby in Grp.... which didn't leave me much chance of getting anything else ;).
I'm starting to get a little hopeful though as sooo many people have told me how great she is looking and how well she moves (i'm talking about across the board here, so people who like different lines etc).... and I must admit - she has matured a LOT in the past few months! I just hope we start doing some winning soon!!!
So what's the YAY?! She's started growing her coat back!!!! In about a week, she has gone from this: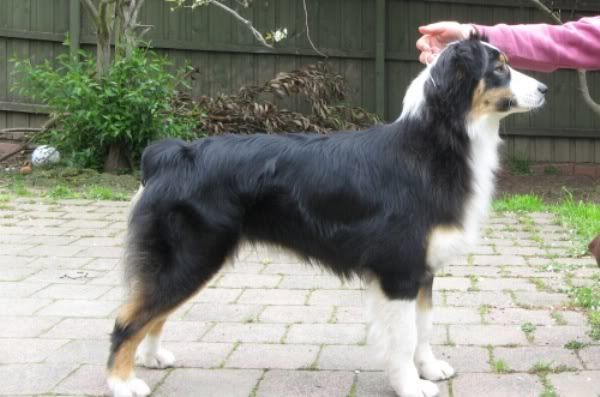 to this: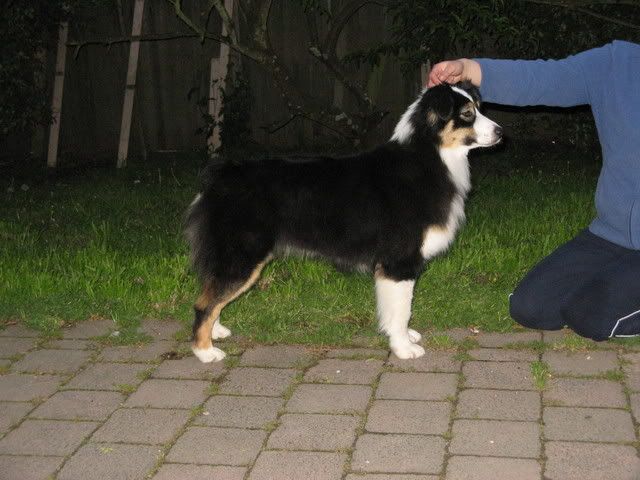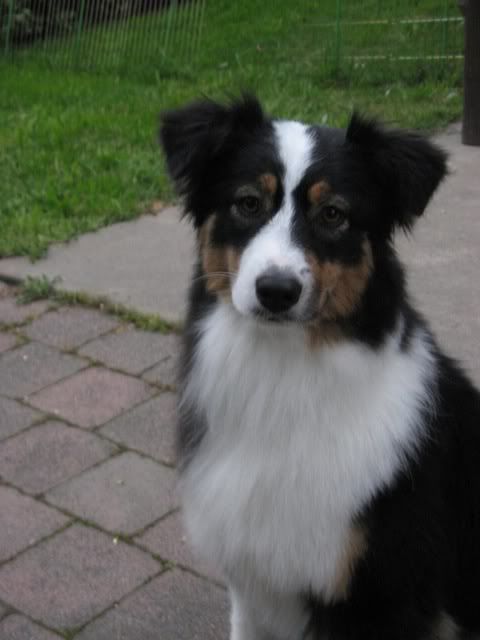 Like I said - I am really pleased with how she is turning out - so hopefully the judges start noticing her ;). Next weekend we have an agility trial on the Sat and another Show on the Sun, so we'll be busy all over again ;).